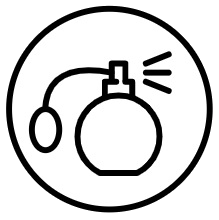 fragrance: SENSUAL:
delicate, fine, fresh with sweet notes. Interspersed with sandalwood and amber accords.
capacity 310 ml
Highest efficiency – kills 99.9% of viruses and bacteria – proven effectiveness and safety.
Eliminates viruses, including CORONAVIRUS.
Recommended for use in the medical field, in public places, in industry and at home.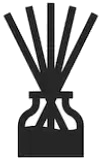 The perfume scent will stay in the room for a long time
It does not require rinsing with water – just wait a moment and wipe the sprayed surface
ADDITIONAL ATTRIBUTES:
reliable sprinkler precisely and evenly distributes the fluid on a given surface
safety lock against accidental use
production in Poland guarantees the highest quality and availability