Dodano: 07.04.2022
When CORONAVIRUS appeared more than two years ago, the world was not prepared for this new type of virus. One of the most important tools for infection prevention was also one of the oldest: hand hygiene.
The benefits of hand hygiene in preventing the transmission of infectious diseases have been known since 1850. For example, it has been proven that good hand hygiene can reduce mortality from respiratory disease by 21% and diarrhea in children under five by 30%. (1)
COVID-19 has created a unique time to popularize hand hygiene with unprecedented attention. However, we know from previous epidemics that attention to the importance of hand washing or hand disinfection can be fleeting. Therefore, organizations such as UNICEF and WHO urge us to accelerate the current pace of progress in promoting hand hygiene, so that the culture of hand washing and disinfection stays with us for a longer time. The World Health Organization has created the #SafeHands campaign, which aims to increase awareness of how to properly care for hand hygiene and disinfection. (2)
According to WHO guidelines, the entire process of washing hands with soap and water should take 40-60 seconds. Wet your hands with water, then use enough soap to cover all hands. After thoroughly washing the entire surface of your hands, rinse your hands thoroughly with water and dry them thoroughly with a disposable towel. Whenever possible, the process should be performed under running water. This simple method is extremely important in prophylaxis, and often used can prevent the spread of diseases. (3)
Inconvenient conditions (e.g. when traveling or working) may make it difficult or impossible to wash your hands with soap and water. For this purpose, you can use the recently popular hand disinfectants based on, among others, alcohol, which, when properly used, effectively remove microorganisms from the surface of the hands.
To properly perform the hand disinfection process, take a full hand of an alcohol-based disinfectant and spread it over the entire surface of the hands, and then rub the hands until the preparation is dry. This process should take about 20-30 seconds (3)
The selection of a disinfectant is important in the disinfection process itself. The appropriate concentration of ethanol should be used for the production of the preparation, which will effectively remove viruses or bacteria from the surface of the hand. The alcohol concentration in the disinfectant must be at least 60%. (2) It is therefore important to select tested and certified products. When choosing the agent, it is also worth choosing preparations with the addition of oiling and moisturizing substances such as panthenol or glycerin, which will eliminate the drying of the hand skin caused by alcohol.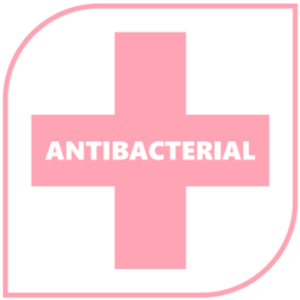 Disinfectants are produced in several options:
-> gel for hand disinfection
-> hand disinfectant
-> hand sanitizer spray
Well-chosen products are efficient and do not require additional activities, such as, for example. rinsing hands.
Frequent use of disinfectants has its advantages, but unfortunately it also contributes to drying out the hands and inflammation of the skin, so it is important to also ensure good hydration of the skin of the hands (3). For this purpose, you should use hand lotions or creams at least once a day, especially in the case of very dry skin.
Thanks to the above recommendations, our hands will not only be free from most microorganisms responsible for a number of infections, but also will remain moisturized and smooth.
1.State of the Worlds Hand Hygiene, United Nations Children's Fund (UNICEF) and World Health Organization, 2021, (State of the world's hand hygiene (who.int) dostęp 01.04.2022)
2. State of the world's hand hygiene (who.int) (dostęp 01.04.2022)
3. Wytyczne higiena rąk – final po poprawkach 1 (cmj.org.pl) ( dostęp 01.04.2022)